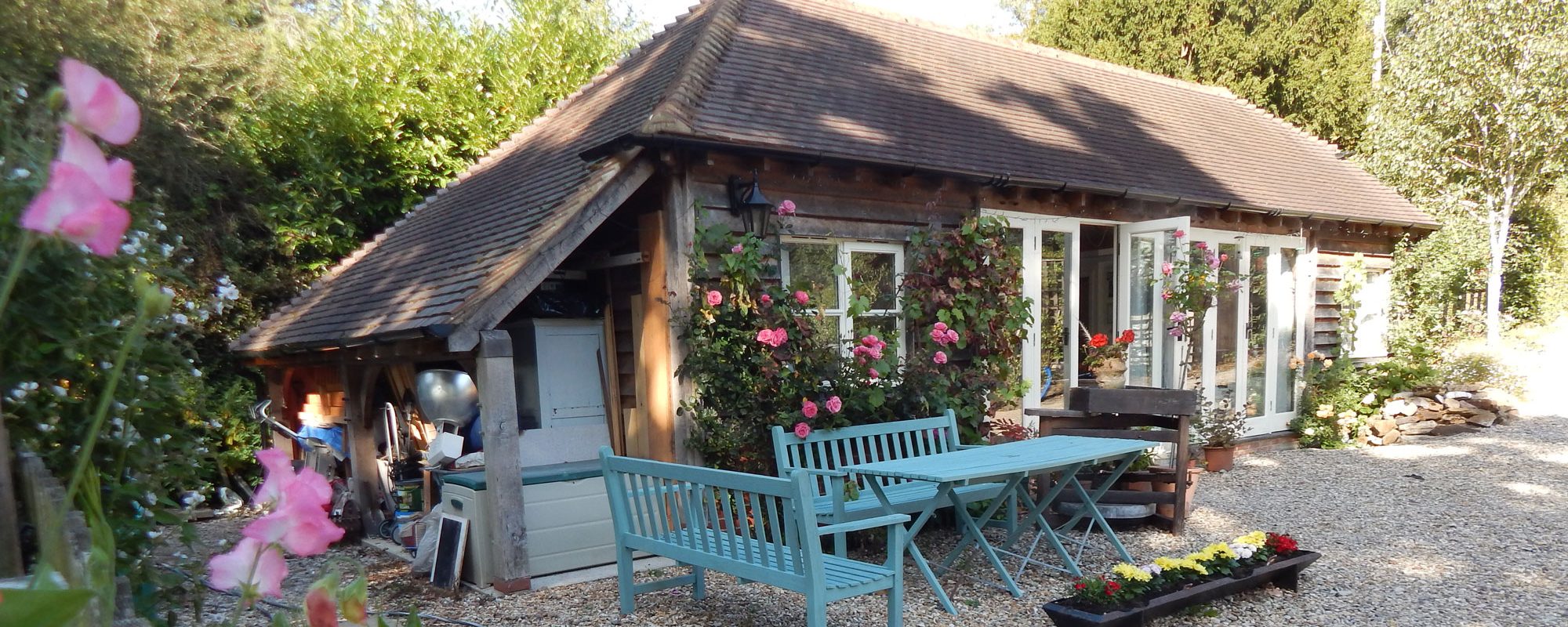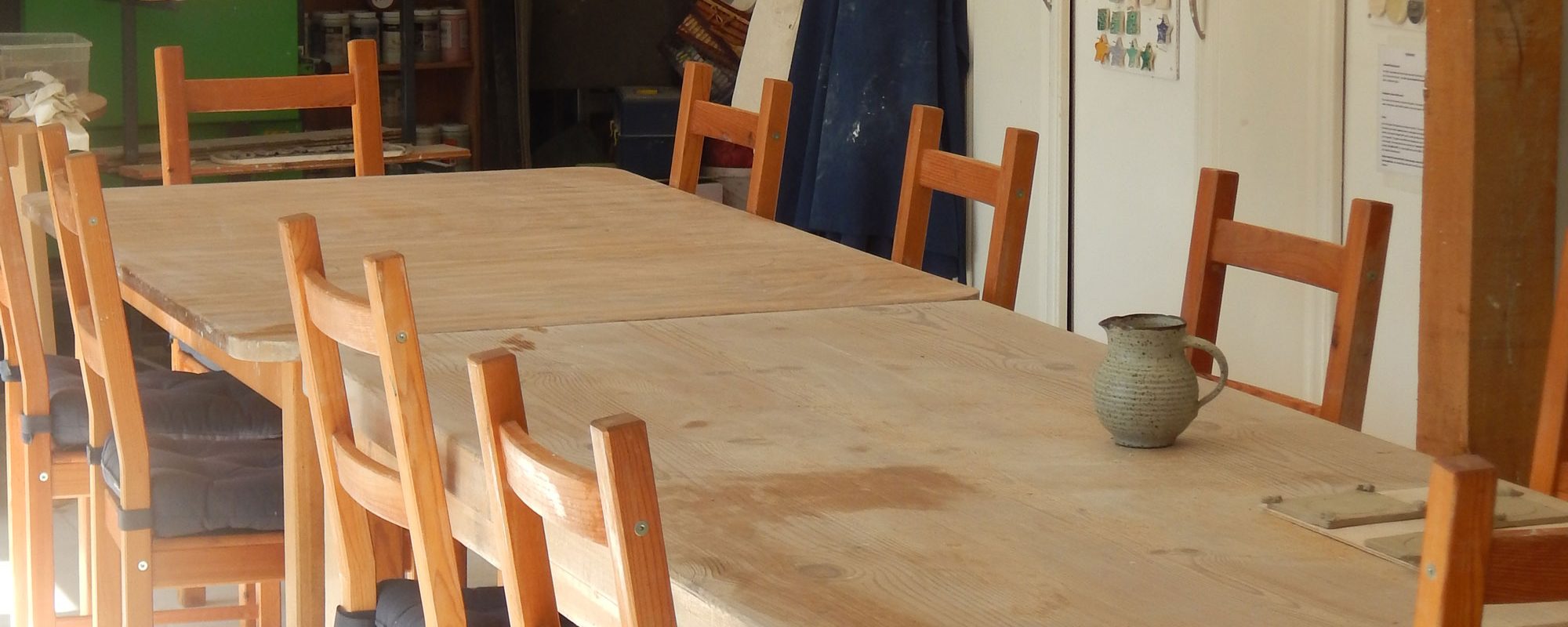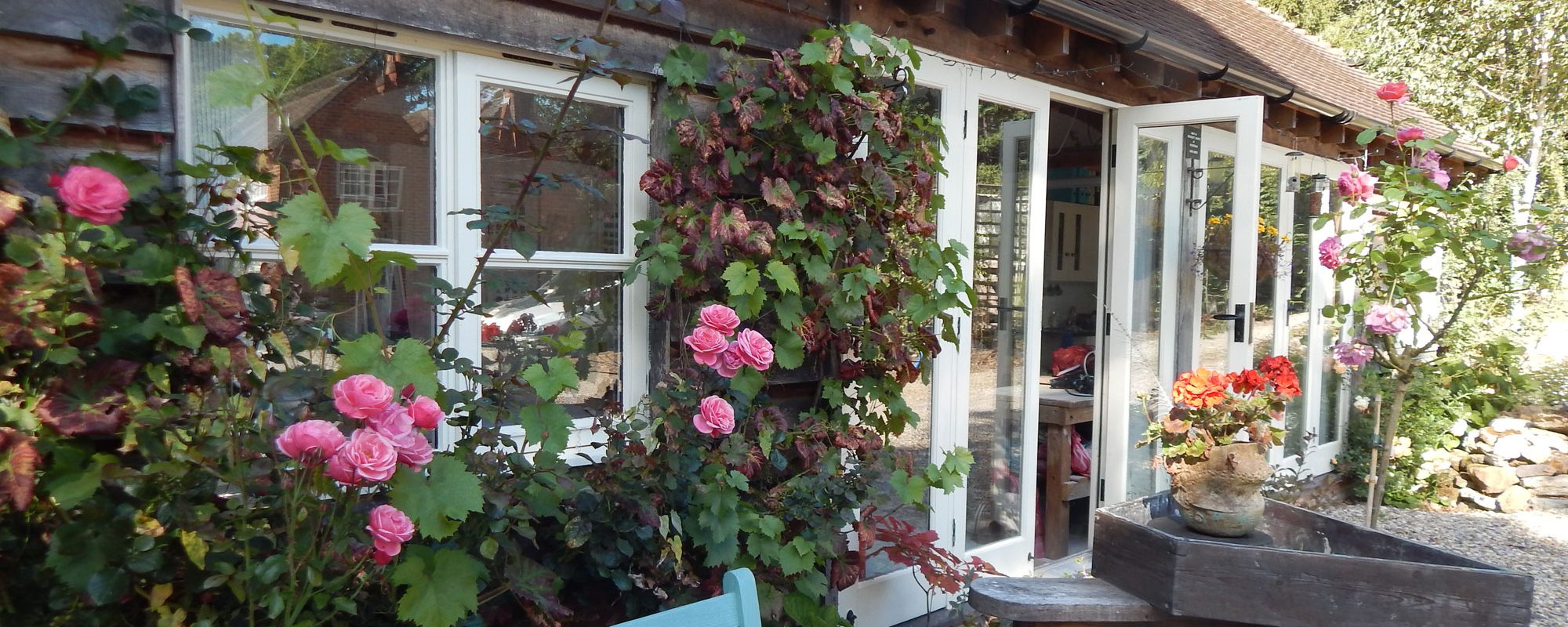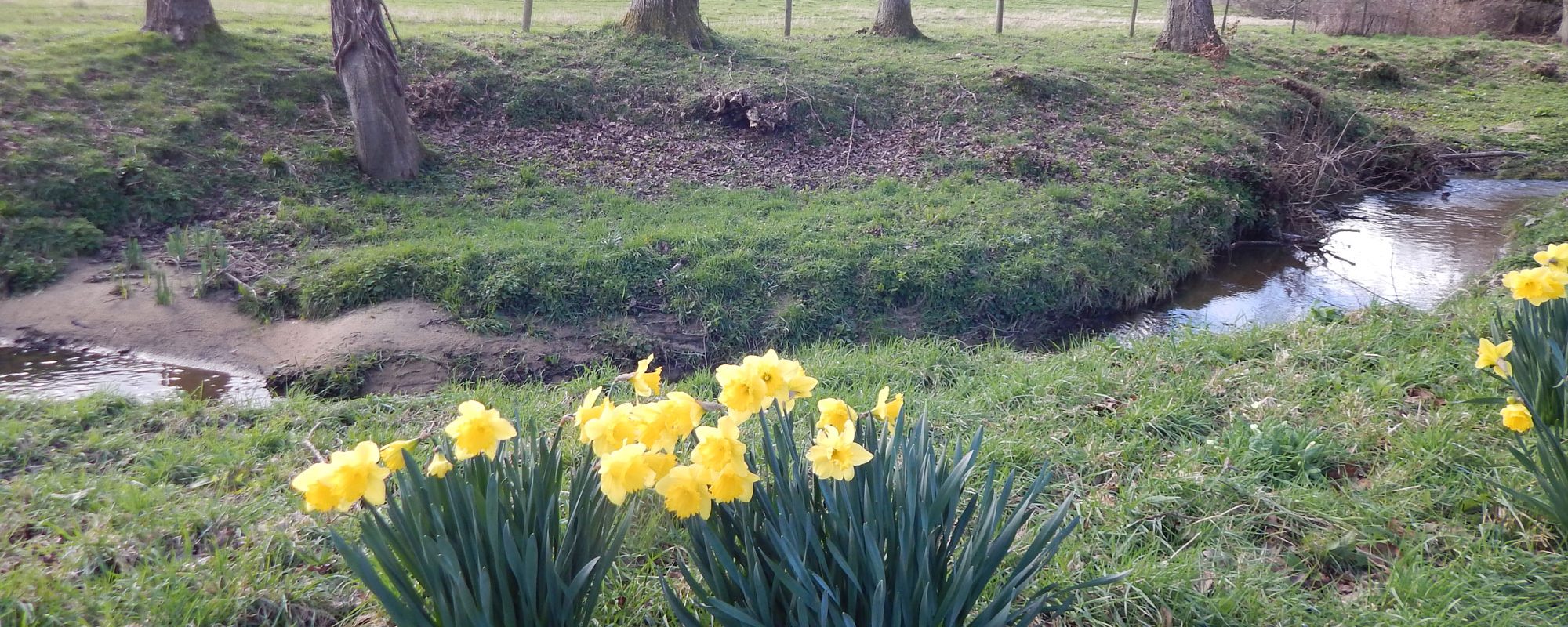 Elaine's oak-framed studio provides a relaxing haven in which to explore the different qualities of a rich variety of clays, and a wealth of making and decorating skills. Visitors will find the studio extremely well-equipped with pottery wheels to discover the fun and magic of creating pots by hand, as well as opportunities to explore designs using slab and coil machines. Located in the Frensham countryside, on the Surrey/Hampshire border Elaine's studio offers a peaceful, inspirational environment conducive to creativity and learning.
Elaine is now able to offer a few small classes and workshops again. For health and safety, group sizes will be small and masks are requested to be worn. Children's classes and parties are not yet available.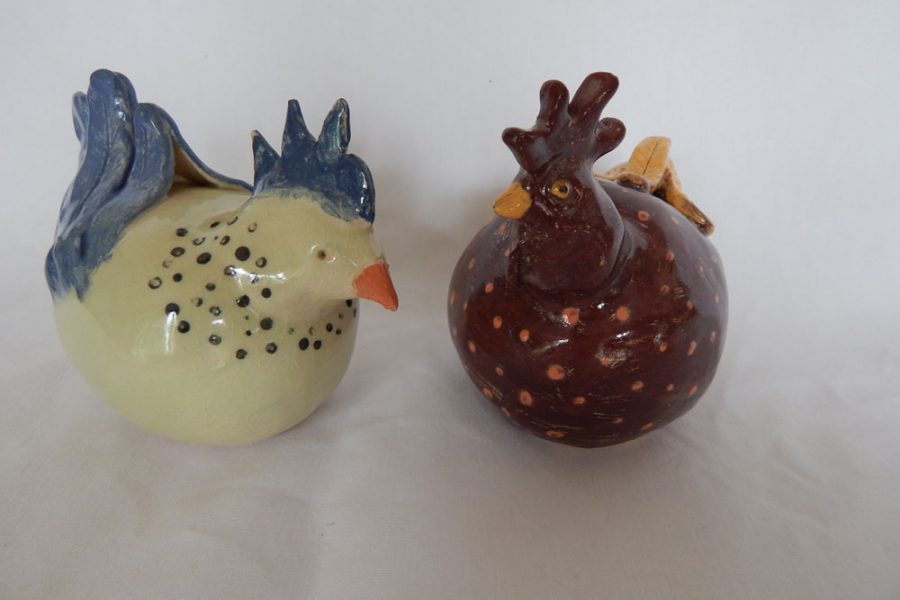 Enjoy sharing a creative 3 hour session with your bride. Thematic projects, making and decorating claywork for your bride and yourselves. Refreshments, bubbly, tea and cup cakes.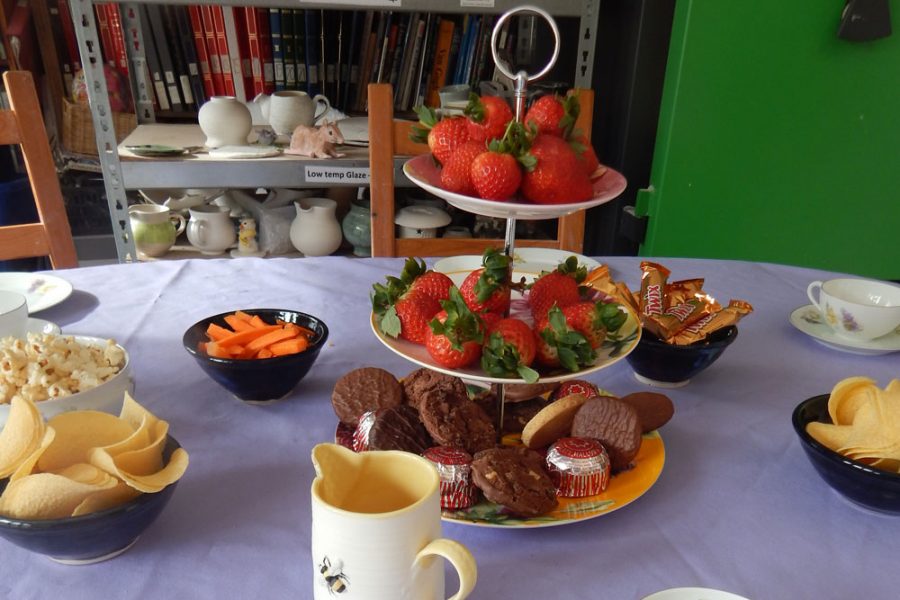 Children's Birthday Parties
Is your child creative? Treat your birthday girl or boy to a truly unique birthday party, a chance to throw on the potter's wheel.
Small, individually tailored, pottery parties for 4 -8 children. An opportunity for each guest to make something on the potter's wheel. Light refreshments laid on and birthday cakes can be brought.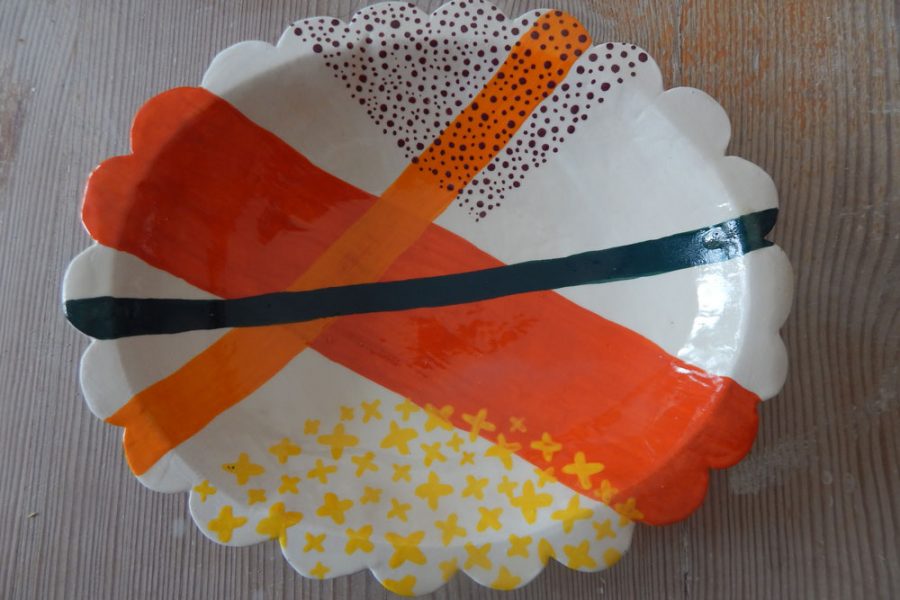 Small Group Pottery Workshops
A  2 or 3 hour workshop can offer the chance to relax, be creative and explore the potential of clay with a group of family or friends.