Elaine's range of functional ceramics is inspired by the rural tranquillity and nature outside the doors of her oak-beamed barn. Her cottage garden has pathways lined with swathes of deep purple English lavender which hum with the sound of bees and later charms of goldfinches feast on the finished seed heads.
The delicate colourings of the song thrush and goldfinch's eggs and wet pebbles in the stream nearby are reflected in handmade glazes and decoration. The natural world, a love of cooking and a passion for throwing have combined to produce this range.
Nature's magical spiral is echoed in the spinning motion of soft clay as it is shaped on the wheel and in the decoration of some of the pieces.
Elaine's ceramics are made using a variety of clays from pure white porcelain to rich toasted clays. The work is food and dishwasher safe. Each design has been refined until a pleasing shape is born that both feels good to touch and functions well.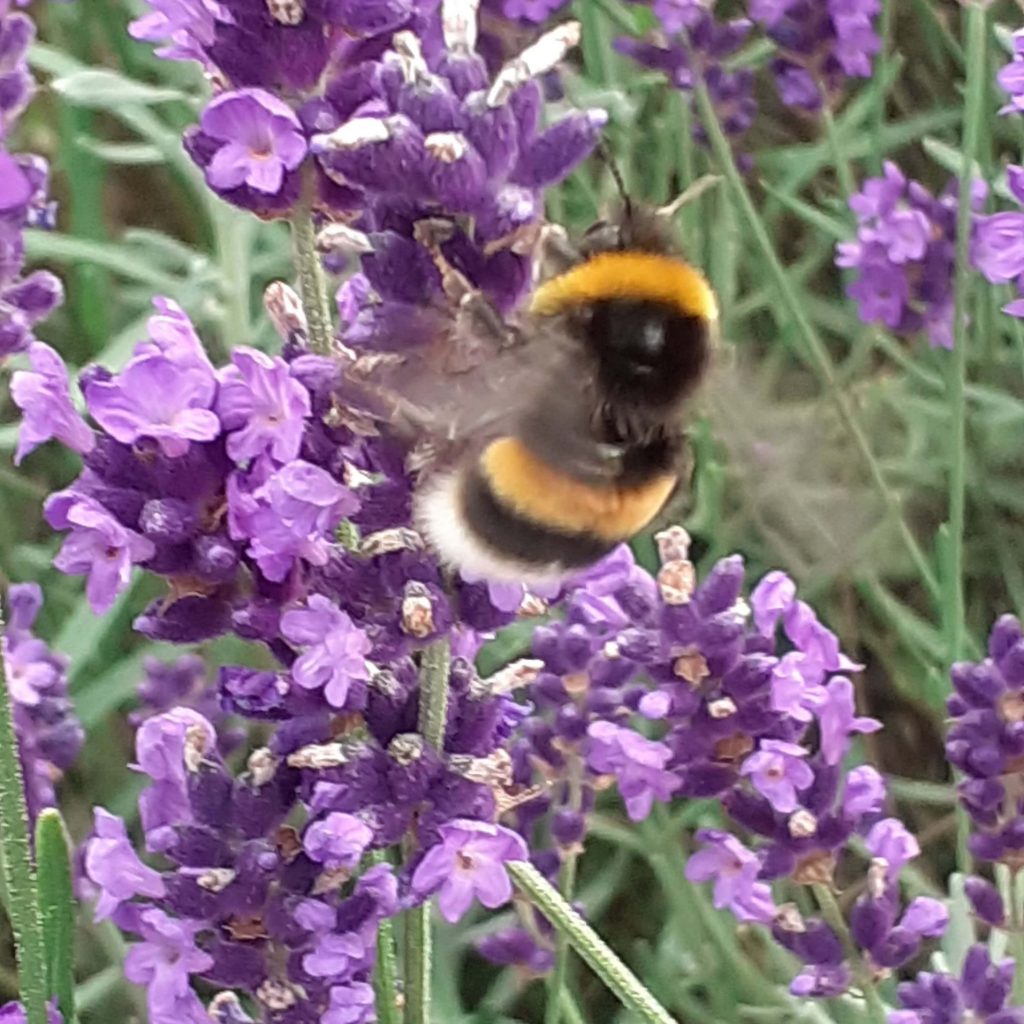 Elaine produces her own wheel-thrown and slab-constructed, porcelain ceramic pieces and enjoys exploring surfaces to create an aged patina. She has always been fascinated by the ceremonial pieces created by past cultures and her work has often drawn inspiration from sources such as Egyptian burial objects and Ancient Chinese bronzes. Her current work, inspired by themes of childhood and identity, has led her to explore combining layering of colours with photographic imagery produced using silk-screen printing techniques.